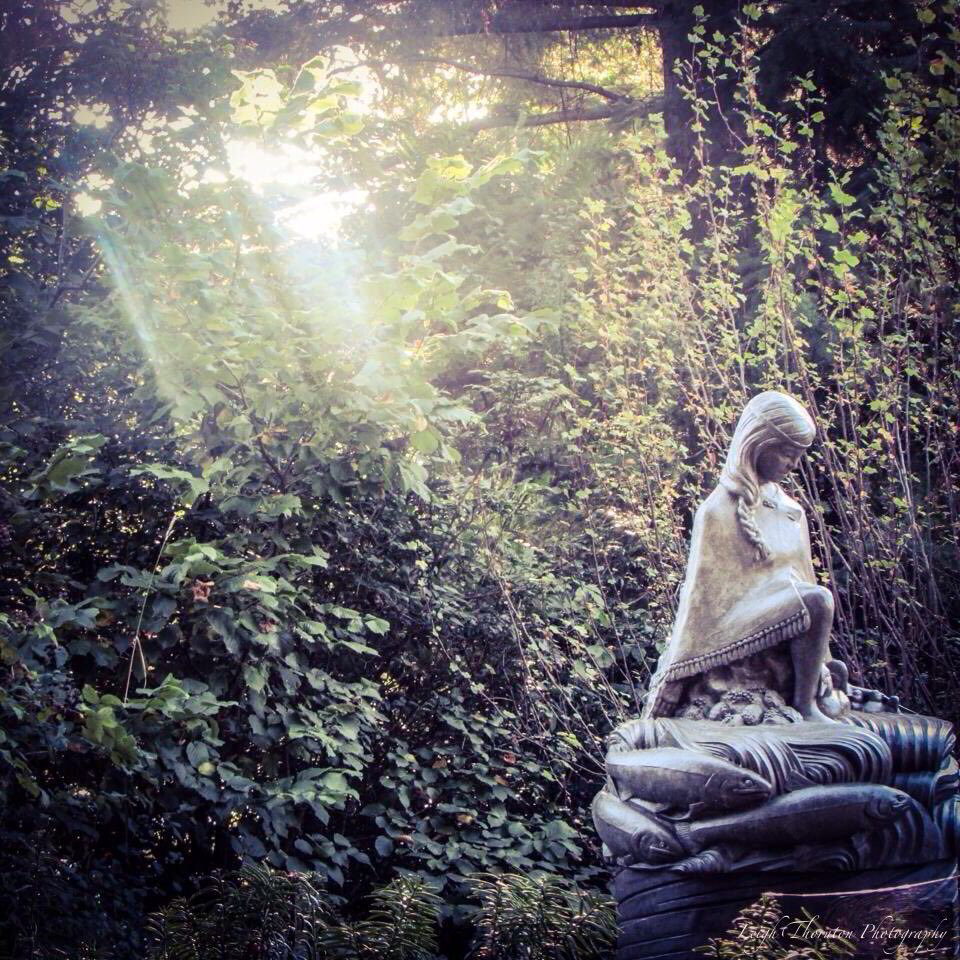 Want to personally thank Jen for letting us share one of her blogs on our site! She is someone we met through Twitter and you can follow her HERE, also you can click HERE to check out the rest of her Blogs. The more we share our experiences the more we help ourselves on our journey and we never know who our words will reach. I truly believe in helping people when it comes to any struggle of life either, addiction, mental illness, mental health it's something no one should go alone! I hope you enjoy this as much as I did!

Make sure to follow us on Twitter, Instagram, Facebook and subscribe to our YouTube Channel for more resources and tools!
"Don't Cover my Scars, Let Them Bleed"
Good Morning guys! Today is Wednesday, November 7, 2018. Today would have been mine and Tommy's 1 year, 10 months. So, it is kind of a down day... But at the same time, I have some really cool news to share, kind of lifted my spirits up a bit! And I also have some other news to share that definitely put me in a big situation relating to my sobriety, but I did good.
Ok, let's start with this past Sunday night. I went to my grandmother's house to visit my nieces. One of my siblings that lives there (I don't want to put her name or any info about her on here without her permission), is also an addict. When I got there my sister was not there and hadn't been since 9 pm the night before. My 3-year-old niece was being watched by my 91-year-old grandmother and my grandmother called me asking me to come over and help her because no one had heard from my sister at all. Her phone had no mins so all she could use was wifi but I had a feeling I knew exactly where she was at. Anyways, I got in touch with her and she made up a story as to why she wasn't home/hasn't even called but I just said ok and got to my grandmother's houses as fast as I could to relieve her. Now let me tell you for 91 years old my grandmother still drives, cleans, paints, etc. She still gets around very well for her age, but still, she doesn't need to be taking care of a 3-year-old for that long by herself. About 2:00/3:00 that afternoon my sis finally made it home. She was clearly zooming out of her mind, but I didn't want to start an argument so I didn't say anything mean and I just brushed it off and took my niece to go get ice cream. When I got back from the store I walked into my sister's room and sitting RIGHT THERE on the bed, in plain sight, was a needle that she had morphine in it. As long as scales, her pipe, and other pills and such laying on the bed. When I saw that needle with the morphine in it I got SUPER HOT. I started sweating and I couldn't take my eyes off of it for like 10 seconds. When I came to my senses, I just took off in the other room because I knew that I couldn't be around it just yet. I am not strong enough right now. Well, about 30 min later my sis came into the room that I was in and offered me some of the drugs. I calmly, as nice as I could, told her to please not ask me that again that I am doing very good and that I never wanted any of that again. I also asked her to keep it out of sight out of mind so that I wouldn't walk in and see that for one, for two of my nieces could walk in and see that! Or worse, my youngest niece would clearly not have a clue what it was and she could get a hold of it and kill her!! After that, she said ok, that she respected me and wouldn't ask again. Well, my sister is the type that doesn't like to get high by herself because she doesn't want someone to say "She got high right in front of me" blah blah. So she doesn't want to do it in front of anyone and them be able to tell on her. If she gets someone to do it with her, then she knows they won't say anything. She kept asking me over and over again for probably like an hour straight until I snapped. I told her that she needed help asap. I begged her to come to the clinic with me and get clean, get a job, get her own place. I also told her that she is going to lose her kids if she doesn't stop. Because my mom doesn't play about that and she's on her last straw with her. But she seems to think that she doesn't have a problem, and says she doesn't need help. ANYWAYS, I got super off track and rambled on lol. But I was strong enough to say no and remove myself from that situation. That's going to be the hard part because it's not like I can ignore or not see my sister for the rest of my life. I am just going to have to be strong every time I am around her and keep trying to get her to get help! That wasn't the only test that I have been through the past few days though……
If you want to contact us and have us do a share for you click HERE.
Yesterday I went out to my car to put a coin in my purse (that is actually a cool story that I will get to next). As I opened my wallet, I opened a pocket that I don't really use so that I would know that my dime wouldn't fall out. Well, I'll be damned if when I opened that pocket sitting right there, plain as day, was a baggie with heroin still in it. Now it wasn't a lot but it wasn't empty that's for sure. I freaked out on the inside and my stomach hit the floor. I actually started crying because I was thinking to myself "when is this ever gonna get easier". But I was very proud of myself because I was able to pour it out in the toilet, and I burned the bag that it was in. I took a picture just to prove that I had it and was able to throw away, but I decided that it would be too much to post on here. It could also trigger someone who could be on here reading. But besides having some crappy things happen the past few days I have had something really cool and amazing going on as well!!!
Yesterday morning I was outside walking up and down the driveway just playing on my phone. As I was walking I looked down and I noticed that there was a dime on the ground. I specifically remember not picking up the dime because it was on tails. I ignored it and kept doing what I was doing, didn't think anything of it. I mean come on, after all, it was a dime. Could have easily been dropped by someone coming in or out of their car. A few min. later, I came inside and started to get on here. I have been wanting to talk to a medium ever since Tommy has passed. I have contacted quite a few. Some of them kind of knew some details, some didn't. I have been on a search to find the perfect person. I got on here and I wanted to see if there were any mediums with blogs. Maybe I would find a good one and be able to contact Tommy. Y'all, I clicked on one of the first one that showed up, and when I clicked on it this was the first line that I read... "A medium that I spoke to once told me this: If you find a dime, you know I'm sending thoughts of love through the veil of time. Then cents with a silver shine, A sense sent you to help remind that someone who left you behind is always living in your mind. Sending love and vibes, felt as a psychic signs.. the one that you miss, send you a kiss" – Sherrill S. Cannon... WHEN I READ THAT I STARTED BAWLING MY EYES OUT! I was so shocked that I couldn't move for a few mins. I kept reading it over an over again to make sure that I was reading it correctly. (picture at bottom) I then ran outside and when I got to that dime it WAS ON HEADS!!!! I swear I especially didn't pick that dime up due to it being on tails. I felt like I was crazy! I picked that dime up and I kissed it and I looked up at the sky and all I could say with tears streaming down my face was "I love you more than all the sand grains in the world". (that was our saying). It was absolutely amazing. After that, I really really was so anxious to talk to someone. That's when I read about a woman named Sammy Rawlinson, and I messaged her.
Late last night I finally got the courage to email Sammy. I was so nervous because I didn't know what exactly to write. I was also super scared that she may tell me things that may hurt me or that I didn't want to hear. But, I didn't care, I wanted to talk to him so so bad. I emailed her last night, and this morning she responded!! I am so so so blessed that she wrote me back. There are things she has said to me that there is no way that she could've known!! It has been a very emotional morning for sure. I have feelings or happiness that I got to connect with him, also feelings of sadness because I miss him so much. Some of the things Sammy told me were out of this world. It was simply amazing! If anyone out there reading this wants to talk or contact someone who has passed, I very much recommend her.
Anyways, I hope you all have a great day. I hope whoever is reading this got touched by something that was said in my post. If you are struggling with addiction, know you're not alone. If you're struggling with grief, know you are not alone. NO matter what you have going on in your life know that you are NOT alone. I am here 24/7. I would absolutely love to connect and talk to anyone who would like to vent or get anything off your chest. Sometimes it is a little easier to talk to people you don't really know rather than the ones that you do. Thank you all for reading this post. There will be many more to come!! You all have a great day. -Jen
Again big shout out to Jen and her share, it's always inspiring to see others helping people in any way they can. Support is out there for any struggle and you are not alone! Let us know if you have a story you want us to share either Blog, Podcast or YouTube Video because it's about people helping people!
Click HERE to check out our other Blogs!
Click HERE to find out more about Dr1ven by a Cause!