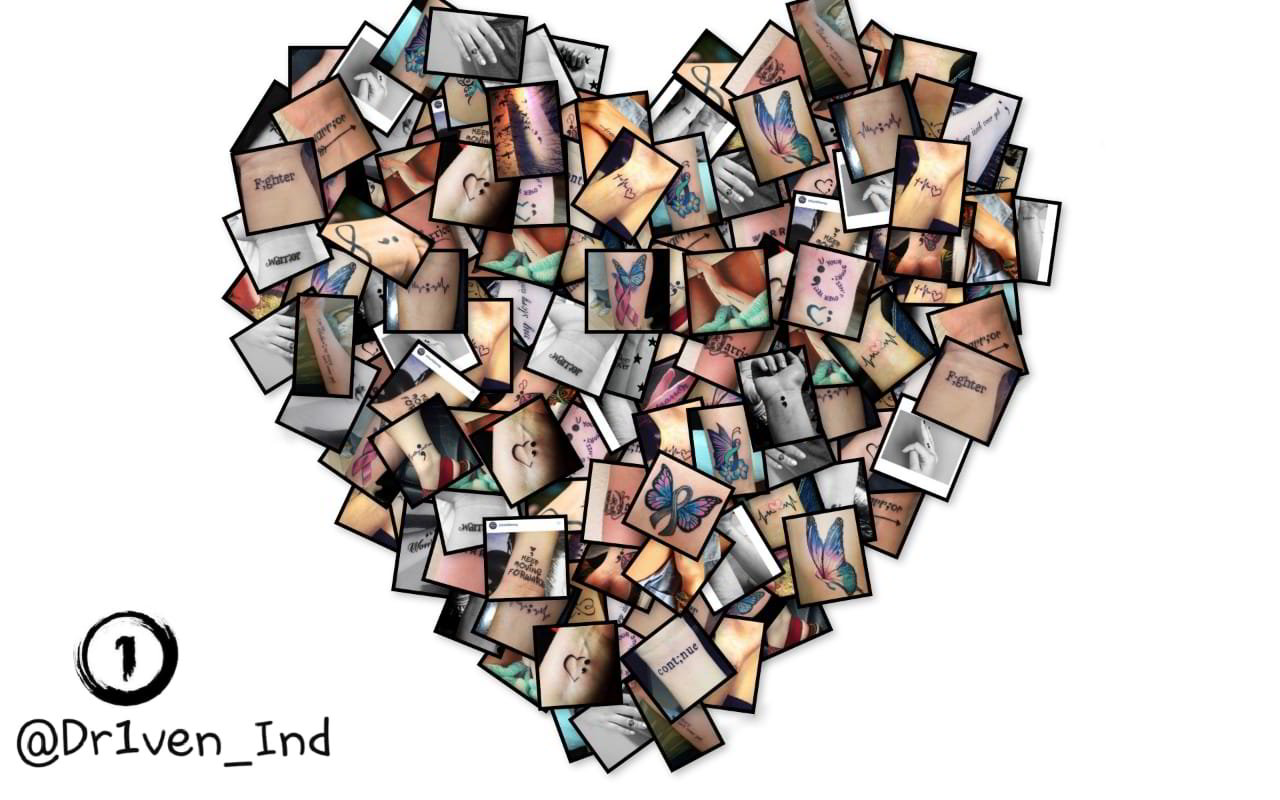 This is a personal share from a sister that lost her brother to complications from a suicide attempt. Gun-related suicide is the most common type of suicide attempt. I feel her pain because after losing a father and wife suicide it really can be like losing your best friend. I thank her for sharing her experience and it gives insight into the pain left after a loved one takes their life. The more we share the more awareness we bring and let everyone know it's ok to be not ok. The more we help and support each other the more we can make sure no one goes through life alone!

Make sure to follow us on Facebook, Twitter, Instagram, and subscribe to our YouTube Channel.

My story is about my little brother Justin Allen Loftis but we also called him "Boy". On June 3rd, 2012 my little brother took his own life. Justin and I were very close. As kids and growing up into adults. We didn't have an easy childhood. But through it all, it was always Kevin, Justin, and I.

We took care of each other. We grew up in Porterville, California. The boys had it worse than I did. With going to school and all the gangs. After I graduated my mom and Justin decided to move to Rector, Arkansas. I moved out here a half a year later. What can I say I missed my little brother.
Things were going well. Then my brother got in some trouble. Nothing big. Underaged drinking. He was 19. But he started stressing about how to pay it. He was into a girl who was just playing him. You see all my brother wanted was for someone to love us and for someone for us to love in return. He was depressed. I tried to help. But I had my hands full. I just had my first baby on March 13th.

Click HERE to see what our Dr1ven by a Cause is all about!
It was getting close to his 20th birthday. His court day was getting closer, was in love without getting that love back, depressed and I don't know what all else was going on with him. I was sitting on my mom's couch feeding my daughter. My mom was at her dining room table filling out paperwork and my husband at the time was outside on the phone with his mom.
The girl Justin was in love with called and I knocked on Justin's door n told him he said he didn't want to talk to her. A few minutes later Justin came out and grabbed the phone and went outside. A few minutes later he came back in threw the phone and went into his room and locked and slammed the door. It wasn't even seconds later I heard his gun go off... I set my daughter down and tried to get his door open. Mom was trying also. So I ran outside and got Randy. I yelled at him "I think Justin just shot himself".

He ran inside and kicked his door in, I remember seeing Justin propped up against his bedside table. I screamed. Randy slammed the door in my face and stayed in the room with my brother. My daughter was crying so hard and my mom picked her up so I grabbed the phone and ran outside and called 911. After dealing with the cops and everything else we finally got to go to the hospital.

Click HERE to find out more about what we are all about!
Well, they transferred him 2 hours away. After hours of waiting and calling the family. We were told he was brain dead. It was decided to keep him on life support till our family from Cali could get here. Mainly my dad and older brother. So we went home to change clothes in all that. They called us n told us they couldn't keep his B.P. up. So we went back up there.
My little brother passed away on June 5th, 2012. It hit me hard. I couldn't eat or sleep. I took care of everything. Making sure everyone who came here from back home has a place to stay. That there was food. I took care of my brother's cremation, funding for it. Taking donations. The cause was 19 year old has stuff already paid for. We didn't have the money. I planned his service. I didn't want my mom to have to do that. I felt as if it was my responsibility. He not only took his life. Which took him away from us, from my kids, from me. He took a piece of my soul with him.

Not a day goes by that I don't think of him, that I don't miss him. I went to therapy. I still have nightmares. Want to cry when I think of him, or think about how it happened as if I was standing right there and not in the living room feeding my daughter. I've had my own struggles with self-inflicted pain since then. I try to remember all the good times tho.

Click HERE to find out more about Suicide Awareness
I wear a teardrop pendant with his ashes in it every day. I talk to him. I talk about him. Every time I look at my 3 beautiful kids I see little pieces of my brother in them. I will always hold him close to my heart. He was more than my little brother he was my best friend.
I cannot thank her enough for the share because just to type down your feelings and share takes a ton of courage. If you have a personal share that you would like us to put in a blog make let us know HERE. Suicide is one of the leading cause of deaths in the US and every 45 seconds someone in the world takes their life. Always check on your strongest friends because we never know who is suffering silently!

Click HERE to check out the rest of our Blogs!

Click HERE to check out our YouTube Channel for more resources and tools.