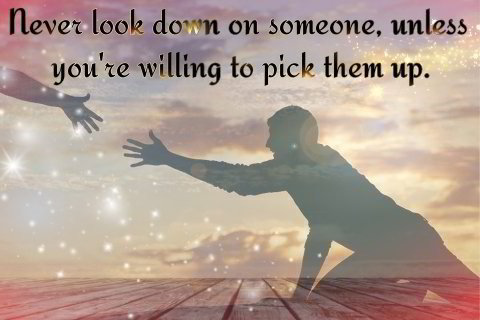 Sierra is one of our followers on Facebook and she wanted to be able to share her story and we wanted to help her share it also. When this company was created I did not know what to expect and when we began it was more of what Dr1ves an individual in life. As I found out I am Dr1ven by a few things two of the biggest is mental health and suicide awareness. Creating a movement of support and encouragement for people helping people, because life is a journey and it is so much easier not to go it alone. We all have struggled in life with relationships, sobriety, mental illness just to name a few and sometimes our head plays tricks on us to make us think we are alone and we are a burden which by no means is true. I hope you enjoy this share and a special thanks to Sierra for letting us share this.
Make sure to check us out on Facebook, Instagram, Twitter along with our YouTube channel and subscribe with us! We love the support and together we can!
Hello everyone! My name is Sierra Lemon. As soon as I found 'Are you Dr1ven' I knew I had to tell my story! And it's a long one so hold on tight!
I was born on November 10th in Alabama. But, when I was 3, my dad and mom divorced for reasons that aren't really important to this story. But they are divorced! I went into my dad's custody and moved to Pennsylvania.
"I asked Sierra a little more on this about why she went with her dad and she shared that her mom had a breakdown and asked a friend to watch over her. This ended with her being left in a parking lot without her mom's knowledge and in the custody of her dad. Sometimes we can't control things in life and we have to remember to never judge the stranger next to us because we never know what they are going through."
I was raised by him, and he always referred to me as a "daddy's girl". He was my dad, and I loved him...everything was fine! Until I was 8...When I was 8, my dad got a new girlfriend, who we will call Cindy for confidentiality purposes. My life turned upside down.
People describe hell as a pit/cave on fire and people being tortured with whips and knives and other devices.
I was in Hell.
The cave was room is where I stayed and hid and the torture devices were words, my emotions being kicked around like a toy, becoming brainwashed slowly to become to hate my family and get rid of my common sense. My conscious.
"Sneaking, lying, thieving, using phony, punk wannabe brat"- some of the things I began to believe I was because of Cindy.
She tortured me with her verbal and emotional abuse for 9 years. My first suicide attempt I was 8. I tried hanging myself.
It didn't work. I got scared.
My second and third was when I was 13. I scratched at my wrists, begging God for mercy and relief to end my suffering.
It didn't work.
I moved to Hawaii.
My fourth, fifth, and sixth attempt I was 16. The fourth time I tried to drink an ear piercing cleaning solution. The fifth I tried walking into the Highway. They didn't work.
The turning point was when a girl in my art class I wanted to get to know ended her own life. That morning, everyone placed flowers on her table and desk. I was lost. What was going on?... She had hung herself and suffocated for five minutes. My friends at my table sobbed with grief and even I let out a few tears...because I knew what I had to do.
I began the long process of telling my dad about my depression. He didn't listen and that's when I contacted my mom for the first time in ten years. My dad had told me not to tell her about the abuse, afraid CPS would get involved. He didn't want his daughter taken away. He didn't want to admit to failure. I told her everything and she was livid. The minute I told her I knew I needed my mom.
I needed to come home.
My Input on this is "The strength to be able to talk to a family is more important than anyone could ever imagine. no matter how you feel or what you are told family is there for you in most cases if you open up. Sometimes we hide things thinking we are protecting someone but at the same time hurting ourselves. We should never be afraid to speak up and share what we are going through because it can add so much support that is needed and sharing alone can do so much healing!"
So here I am now, getting the help I need, slowly picking up the pieces, learning who I am, and getting the years back that I missed so much.
I take medication, and that's okay.
I reached out for help, and that is okay.
I go to appointments with a psychologist and that's okay.
Never be afraid to get the help you need. Everyone deserves a chance at getting the help they need. I know it is hard to reach out for help. Some won't listen. Some will say that you're being fake. Some will tell you to get over it as if it's a switch in your head you can flip.
But it isn't.
That is why I love 'Are you Dr1ven'! This is a safe place where we can challenge those who are blind to our emotions. We can become one and be free to express our Mental Health issues. Because no issue is EVER too small.
Thank you for listening to My Story. God bless!
This is Sierra Lemon, signing off.
I loved this share and to share because we never know who our words will reach and whose lives they will affect. It is about creating a culture of support and knowing that we are not alone in the struggles of life. Together we can let everyone know they are not alone and together we can help make a difference. showing support can happen in so many ways through social media, friends, work, and family that just talking about it makes a difference. I challenge you today after reading this to smile at the next stranger you see and you'd be surprised how that smile alone can change someone's day!
Check out our other blogs by clicking HERE for more tools and resources
Click HERE to find out more about what we are all about!