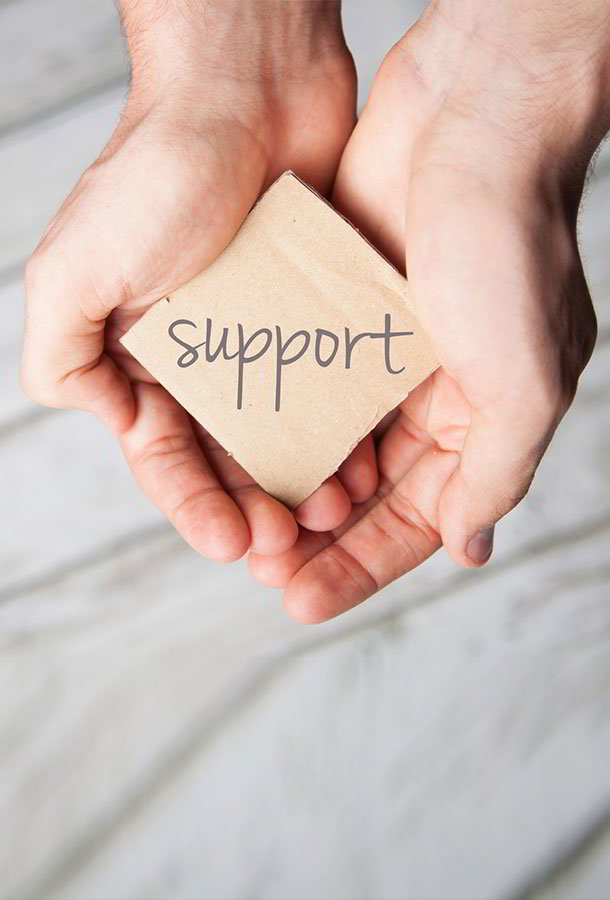 Melissa is going through the journey of sobriety and I wanted to give you another view of what sobriety is all about and that it really is one day at a time. She does an amazing job just sharing what it is like after a relapse and picking up the pieces. You can check more from her here. Melissa thank you for letting us share this and it's all about people helping people!
Make sure to follow us on Twitter, Facebook, Instagram and subscribe to us on YouTube.
Here is her share;
The last couple days have been a pretty profound experience for me. The obsession was rearing its head again, and suddenly I started entering this same spin cycle of thoughts, the idealizing was even grimmer then it was last time. Here I had done all of this work, and suddenly a few things had me teetering on the edge of a relapse again. Why? Why was I still dealing with this again? Why couldn't I fully escape this nightmare?
Hi, my name is Melissa, and I am an alcoholic and an addict in recovery. Today's words are the most honest words I will share, and I share these both on a heavy and relieved heart.
When I was twenty years old I had my arms wrapped around a toilet bowl, my breathing was heavy, and my eyes were filled with tears. My roommate had been nursing me back to health from a hangover. I said, "I'm scared I am going to end up like Whitney Houston, I'm going to die from my addictive personality." Those are pretty heavy words, and they were said with heaviness at the time. I have never remembered any words as strongly as I have remembered those.
Click here to check out our other blogs for more tools and resources
Flash forward to today, and my words are haunting, especially after dealing with hair loss, appetite loss, and a body that was shutting down only a few months ago. In my last hangover, only a couple of weeks ago I kept telling myself inside "If I keep drinking, I am going to die." I get extremely depressed and angry when I drink, but mostly depressed. This visceral fear was what compelled me to reach out to my fellows. I knew it was either death or sobriety. The last few days when the obsession was coming back and giving me ideas of what I could do, I knew I couldn't. If I did, I would die. I would die. Black and white. Case closed. Addiction is death.
So I prayed, I prayed hard, that this obsession could be removed from my mind, that these thoughts of drinking would go away, that I would stay sober, and have a spiritual awakening, a real true spiritual awakening. Afterward, I thought it was silly, beat myself up for it, and thought "I am so naive to think I could pray this obsession away". Today I woke up with tears in my eyes, and this was how I started my day. It seemed that overnight something had broken open. This morning I faced my pain, faced my greatest fears all in one big tidal wave.
If you want to see more of what we are about, check out this link, click here!
It took me since I started the program to understand that alcohol and drugs are not my problems. I mean, I show up at a 12 step because I have a drinking problem, right? The Big Book doesn't talk about how to stop drinking though, or how to manage it, or any of that. Only one of the twelve steps are about alcohol, and the rest is about living and handling life. A couple of blogs ago I talked about this revelation that my brain needs to be rewired, I need to transform my whole self to make a full recovery. I got like 80% of the equation. I still had the idea that alcohol and drugs are my problems, and that I had it solved. So, that thought needed to invert itself for all of the last four months in the program to make sense. I am my own problem, and the drugs and alcohol are my solutions. So when I want to go on a bender, when I want to take pills, those are my solutions, those are my escape pods for what I don't want to face inside.
My recovery journey (before it was officially for addiction) began in late December, early January. The first time I had seen a reflection of myself and my story was in MOLLY'S GAME. This profound revelation compelled me to write Molly a letter about my deep struggles, and she wrote back to me. Here are some of her words:
Click here to see one of the tools I use in my daily life.
"My advice to you is to lean into these sharp edges, show them you aren't afraid to hurt, to bleed, this is the human condition and in my experience, the fear of the pain is exponentially worse than the pain itself. Embracing life, as it is, the good, the bad and the ugly, will set you free." I remember when they wrote that, it didn't make any sense to me at all, and now it does, now it fully does. I understand the wisdom they were giving me. They went on to say "Now here is what I know, without a single doubt in my soul Melissa, the best is yet to be. I know that doesn't make it ok right now, but finding faith in the beauty of life, in the lessons and the infinite wisdom of the universe is a truly worth path." These words lifted me, even though I couldn't comprehend a bright future at that point. But you know the most beautiful thing she said to me in that letter? "I know where you are; I know it in my bones." Until that point, I had no one who had ever said those words to me in my entire lifetime. They broke the dam and was the first time in 26 years I didn't feel alone. Today I am blessed to call Molly a good friend. Her wisdom and life experiences continue to inspire me and motivate me to continue seeking and fight, even in the lowest of times.
Today I have been without the obsession. I succumbed to step 1 again, knowing that I am absolutely powerless, but I also surrendered away my power, and leaned into my pain is hard that eventually I hit that tender center point of myself and I opened up, rendering myself defenseless. I am not going to die young. I am going to live and live fully. I am cutting alcohol and drugs out of my equation as my solution, facing myself, all my defects, and trauma, and grief, and allowing that to free me from the bondage of myself. Trusting in my higher power, trusting in these steps, trusting in my friends and family, letting my guard down absolutely and allowing what can help me, to help me. I cried and prayed because I am so desperate not to die.
Next week I start some volunteer work, and a couple other projects I have my hands in. Life is also continuing to grow and flourish in ways I could never ever have imagined back in December when all of this self-work began. I am doing the work, but now I am doing the work with the full picture, and full clarity of why the twelve steps were written the way they were, and why we need to start the steps with this full break down has happened. Thank you to my friends, family, industry colleagues and the recovery community for your dedicated support, and words of encouragement during this time of change and growth.
Xx
Click here if you have any questions on what we do or want to contact us!
Click Here to see our Dr1ven by a Cause and why Mental Illness is so important to us!